Brenda Grifhorst
Who am I?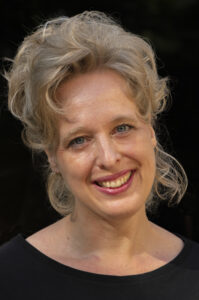 My roots lie in Noord-Brabant, where I grew up as the youngest of three sisters. My pursuit of education brought me to Amsterdam. After studying English for a year I switched to Educational Science: a decision I'm still glad of every day. I specialised in corporate education and after completing an internship at Schiphol Group wrote my thesis on the return on education.
As an educationalist I started off at Schiphol Group's Safety Training Centre. My career took off when I was asked to take on a leadership role and I held various leadership positions for seven years. Then, when my daughter was born, I realised I wanted to explore what I really wanted. Thanks to career coaching I discovered my passion in life – guiding people in their personal development. I decided to make this my primary focus.
My opportunity to do this came at De Baak - one of the best training institutes in the Netherlands - as a management development programme designer and account manager. My guiding principle was 'Trusted Advisorship' and my approach was client-focused: thinking from the outside in. After the birth of my son I was asked to lead a team of account managers in corporate services. Under a new director we brought all the account managers together in one Client Relations Management team, and I was pleased and proud to represent them in De Baak's management team.
After seven years I was offered the opportunity to put my experience as an educationalist, leader, account manager, coach and trainer into practice as Learning & Development Manager in the international environment of Anthos. I contributed ideas during the organisation's transition and fed this into programmes and schemes for the international group of Anthos employees and clients.
While I was setting up the Anthos Academy, I got to know the NSCU, the Dutch Foundation for Corporate Universities. Their offer to succeed the director was the nudge I needed to turn a long-cherished dream into reality. I started my own company:
BS Original (as you can be).
To me, being original means building a life on your talents and your authentic self. Each of us is unique. "Find the courage to be authentic. Don't change so people will like you. Be yourself and the right people will." (Lori Deschene)
This holds true for individuals and for organisations: the closer you stay to your authentic self, the stronger you will stand in the world.
Find out more about my career and development on LinkedIn.
What I stand for
I asked people who know me to describe me. This is what they said:
Focused on development
Authentic
Honest and sincere
Challenging out of respect
Goal- and result-oriented
Trusted advisor
Confidence-keeper
Reliable: you do as you say and say as you do
My right hand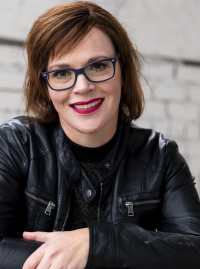 Given the confidential nature of my work I have a trusted personal assistant I have been working closely with for a long time.
Mirjam Vos worked for several years as Executive Secretary at Anthos, an international organisation where I got to know her as an event organiser, PA and Personal Organiser. She started her own business around the same time as I did. Visit Mirjam's website at www.renardpersonalsupport.nl.