Seeing people so they can unleash their potential.
I avoid the word 'management', because I don't believe in managing exclusively by numbers. Leadership is only effective if you combine the hard side – the numbers – with the soft side – the input of people.
Organisations are made up of people. My work is based on the belief that organisations make a difference if employees work from their talent and are seen, appreciated and encouraged in that. That is talent management at its very best. Having everyone work from their talents is the best way to achieve a company's objectives.
That doesn't mean work is just supposed to be fun; ultimately I want to achieve meaningful results with my team. I don't mind applying the SMARTconcept so that it's clear to everyone what we are working towards and we can celebrate the results we achieve.
I guide the team members on the way to those results in a way that enables them to give of their best. And if you need help climbing that tree, I'll be there to facilitate that. Together we're stronger: 1 + 1 = 3.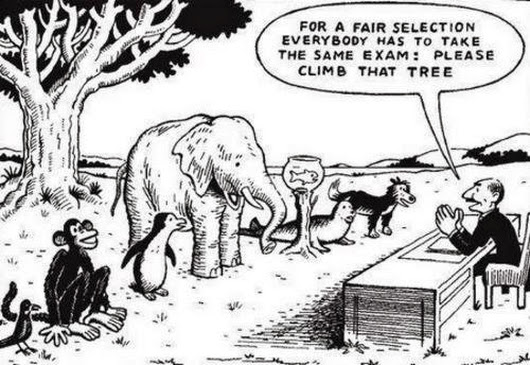 My characteristics in this role:
Transitional leader, goal oriented, talent manager, coaching , businesslike with a human touch, socially engaged, strategist who translates theory into practice, builder, customer-focused, relationship builder, analytical, skilled communicator, networker, decisive, thinking in possibilities, proactive, methodical, reliable (I deliver on what I say), motivating and inspiring, persuasive, empathic.